Skyline Rotorua - Gondola & Luge Combo - 4 Rides
Enjoy 180° scenic views of Rotorua from the Skyline Gondola and speed down the mountain luge - get up to 4 luge rides!

Rotorua, New Zealand
Child (5 yr - 14 yr) - 4 Rides:
NZD $
57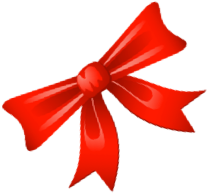 Buy as a Gift
Next available:
10 Dec 2021
What's Included
Skyline Gondola Return Ride
Skyline Luge - 4 Rides
180 Degree views of Lake Rotorua and Rotorua City
WHAT TO EXPECT
Enjoy the stunning 180-degree scenic panorama from Skyline Rotorua while taking part in our fantastic, family fun activities and attractions!
There is no better place to check out Rotorua from above than on board one of our eight-seater Gondola cabins, which transports you along a gentle 900 metre Doppelmayr cableway system, all the way up to the Skyline Rotorua complex. Here you can relax and marvel at the views, grab a bite to eat at the Food Market Kitchen, take a walk on the nature trails, or choose from one of our exciting Rotorua activity options, including the Luge!
The Skyline Luge is a fun, fast-paced family activity that is enjoyable for everyone of all ages. Explore over 4 kilometres of thrilling Luge tracks - the longest of all Skyline Luge tracks in the world! Best described as part go-cart, part toboggan, the Luge is a truly unique experience that is a must-do activity when in New Zealand. Rotorua Luge has 3 tracks suitable for all skill levels; gentle, intermediate & advanced. All tracks provide fun and excitement for all while winding through the region's beautiful forest and scenic volcanic wonderland.
Just select your preferred luge trail, take off downhill and enjoy the ride! You'll twist and turn through the dramatic scenery, all the while having complete control over the speed and direction of your luge. Our three-wheeled gravity fuelled luges are purpose built with a unique braking and steering system so that all you have to do is push forward on the bars to accelerate and pull back to stop.
Once you reach the bottom, you'll be eager to get straight back up to the top so jump on the scenic chairlift and do it all over again - up to 4 times!
Want to try out the Skywing & Zipline too? Check out our Half Day Adventure Pass including Gondola, Luge, Skyswing & Zipline!
Skyline Rotorua - Gondola & Luge Combo - 4 Rides
11:00AM - 12:00PM

Monday, 29-04-2016

11:00 AM - 12:00PM

How many participants are there?

Minimum unit order: 1 persons.

Adult - 4 rides

:

NZD $

66

Child (5 yr - 14 yr) - 4 Rides

:

NZD $

57
*Top Deals and Last Minute deals pricing is available for limited spaces
Terms & Conditions:
Please note that age/height restrictions apply for children to ride the Luge solo.
Child Age Restrictions (5-14yrs Inclusive)
Children 110cm or 6yrs and younger must ride the luge with an adult, tickets for children riding with an adult can be purchased onsite at Skyline.
The Luge Code of Conduct and instruction video are both displayed at the top of the chairlift before the start zone.
Skyline reserves the right to refuse entry and may ask those who break the code of conduct to leave without refund.
Please note that the bookings are processed manually and please chat to us before making the booking or you can book with us and your booking is confirmed only once confirmed by the tour operator.
Cancellation Policy:
No refunds or cancellations
Read full supplier's terms & conditions
Child (5 yr - 14 yr) - 4 Rides:
NZD $
57
Check Availability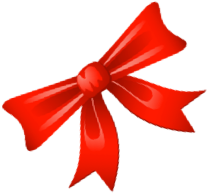 Buy as a Gift
Next available:
10 Dec 2021

Add to wishlist

Added to wishlist
Best Price Guarantee

Free & Easy Cancellation

Up to 10% Cashback

100,000 5 Star Reviews