Nicaragua's Treasure
Visit Costa Rica's neighbor Nicaragua in this day tour through Granada town, Masaya Market, Masaya Volcano, and Isletas boat ride.
What's Included
A/C Transportation
Bilingual tour guide
Las Isletas
Masaya Market
Masaya Volcano
Lunch.
Why do we love this
We love how easy it is for you to cross the border and discover a whole new country full of surprises, Nicargaua will not disappoint!
What to Expect
Nicaragua our counter neighbor up north is an amazing place to visit from Guanacaste. Don't miss out on the opportunity of exploring another country, making you feel like you just took a step back in time into a tropical Spain.
Discover why Granada the oldest colonial city of Nicaragua looks like lost in time, with its churches and buildings built more than two centuries ago. This city has gone through many battles and invasions from French, Dutch and English pirates that wanted to take control over the country! Granada's history, arquitecture and culture will certainly amaze you.
A visit to Las Isletas on the Nicaragua Lake is also included. As a result of the Mombacho volcano eruption a thousand years ago, hundreds of small islets were created. These islets are a group of 365 small islands scattered around the Asese Peninsula which are home to small fishermen communities.
We will then head to one of Nicaragua's most popular tourist attraction, the Masaya Volcano where we can take you all the way up to the active crater. Finally the Masaya Market, a well know artisanal market that is full with little shops where you can find lots of souvenirs at great prices.
Frequently Asked Questions
Do not forget your passport, money for the Masaya market, camera.
https://www.backpackerdeals.com/costa-rica/liberia/nicaragua-s-treasure#deal-faq-3064
Policies
Terms & Conditions:
Baggage: Baggage is carried under passenger's risk. Liability for loss, delay, or damage to baggage is limited to a maximum of USD $ 100.00, regardless of the value for it's owner, unless a higher value is declared in advance and additional charges are paid. We assume no liability for fragile, valuable or perishable articles.
Adventure Activities: When practicing adventure activities, and/or visiting wilderness areas or other places were the tour enters or takes place, the tour participant attests and verifies to be physically fit and in good health to undertake these activities. The tour participant expressly accepts and assumes the risks and dangers inherent to these areas and activities.
Accidents: Liability for death or personal injuries to passengers is limited to contract conditions with suppliers and insurance coverage subscribed by the company, according to the laws of Costa Rica, in effect at the moment of the accident.
Cancellation Policy:
Cancellations within 48 hours prior to departure will be considered a "no-show;" therefore, no refunds will be made.
---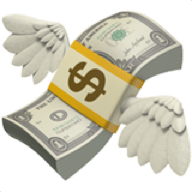 SAVE

USD $

10
Best Price Guarantee

Free & Easy Cancellation

Up to 10% Cashback

100,000 5 Star Reviews

Book Securely