1D Whitehaven Beach & Daydream Island Tour ex Hamilton Island
What's Included
Morning tea Delicious two-course lunch Cruise Use of the resort areas and pools
What to Expect
Explore Whitehaven Beach Explore Daydream Island Experience the Living Reef and Living Reef Centre

Visit two gorgeous destinations in one day. Whitehaven Beach and Daydream Island. Dig your toes into the most beautiful sand on Earth before heading to the Whitsundays newest island paradise, the Daydream Island resort.

Your day begins with a cruise to Whitehaven Beach, where you can wander along the 7km shoreline beachcombing, bushwalking and wading in warm, crystal-clear water. From here, cruise via Hamilton Island for a quick vessel change and onto Daydream Island, where you'll enjoy a two-course lunch. The afternoon is yours to explore the island or relax by the pool. Make time to experience the Living Reef, one of the most unique attractions in Queensland, with a stop at the Living Reef Centre to learn more about tropical marine life.
Frequently Asked Questions
Our vaccination policy provides guidance in the absence of mandated state-based health orders and/or other Government directives.
We believe that this policy helps to safeguard our valued guests, our employees, and the communities in which we operate across the country.
We will continue to diligently monitor this ever-evolving landscape and will make amendments to our policy as and when required.
Extended Journeys: Guests booked on the below journeys will be required to be fully vaccinated for travel from 1 January 2022.
Extended journeys and tours where overnight accommodation is necessary include: The Ghan, Indian Pacific, and Great Southern rail journeys; Outback Spirit, its camps, and lodges; Sal Salis, Cruise Whitsunday's Reefstays and Horizontal Falls overnight adventures.
Proof of vaccination will be required at check-in and must be sighted by the supplier's staff.
Any Federal and/or State government mandates requiring vaccination before the date mentioned above will supersede the above date.
The supplier aims to provide guests with confidence that our incredible crews, guides, hosts and fellow travellers who will be with them on their extended journey/tour will be fully vaccinated.
Guests and employees with a contraindication to any available COVID vaccine may receive an exemption provided they can provide a valid medical certificate and record a negative PCR test no more than 72 hours prior to the time of departure.
Non-vaccinated exempted guests may also be subject to additional specific requirements, such as the use of PPE, for example wearing a face mask throughout their journey, except while eating and drinking, or in their private cabin/quarters.
Guests who are unable to meet these vaccination requirements are requested to contact the supplier or their travel agent for assistance with their booking, which will be handled on a case-by-case basis.
Guests who are unable to receive both vaccines for travel from 1 January 2022, will unfortunately not be able to travel with us at this time.
In this circumstance, please notify the supplier a minimum of 45 days prior to your departure/stay/experience for assistance in organising a future travel credit or alternative arrangement.
Day Experiences: Our preference is that all guests who book and travel with us on a day experience are fully vaccinated.
Guests may be requested to verify their vaccination status and if unvaccinated, should be aware that they may be required to wear face masks and physically distance.
All government mandates applicable to vaccine requirements for visitors to day venues and service experiences will supersede the supplier's day experience policy.
Day experiences include: The Overland, Cruise Whitsundays day tours, Rottnest Express, Journey Beyond Cruise Sydney, Darwin Harbour Cruises, Eureka Skydeck and Eureka 89, Horizontal Falls Seaplane Adventures day trips.
https://www.backpackerdeals.com/australia/daydream-island/1d-whitehaven-beach-daydream-island-tour-ex-hamilton-island#deal-faq-9206
Policies
Terms & Conditions:
What to bring: Swimwear, a beach towel, hat, sunscreen, sunglasses, camera, comfortable shoes, a light jacket or sweater and credit card or cash. Condition: Child rates apply for 4-14 years. Seniors rates apply for 65 years and above. Youth rates apply for 15-17 years. Infants 0-3 years travel free of charge.
Pickup Locations
- Meet at Hamilton Island Marina
Adventure Whitsunday Van Park
Airlie Apartments (Begley St)#
Airlie Beach Apartments (bottom of driveway)
Airlie Beach Hotel#
Show all pickup locations
- Meet at Hamilton Island Marina
Adventure Whitsunday Van Park
Airlie Apartments (Begley St)#
Airlie Beach Apartments (bottom of driveway)
Airlie Beach Hotel#
Airlie Beach Motor Lodge
Airlie Beach YHA
Airlie Central Apartments
Airlie Court Holiday Apts (Dominos Bus Stop)#
Airlie Main Street (Heart Hotel)
Airlie Searene Apartments
Airlie Waterfront Backpackers# at Airlie Main Street (Heart Hotel)
Azure Sea Grand Mecure
Backpackers By The Bay (Bus stop Opposite)#
Base Backpackers (Base Reception)
BayBreeze Whitsunday
Beach Court
Big 4 Tropical Eco Resort (Bus stop out front)
Blue Horizon
Boathaven Spa Resort (Bottom of Driveway)#
Bush Village Budget Cabins (Bus Stop Opposite)
Club Crocodile
Colonial Palms Motor Lodge
Coral Sea Resort
Discovery Parks (Out Front)
Heart Hotel (Reception)#
Heart of Airlie Guest House
Island Gateway Holiday Park
Island Inn
Island View BandB (Nara and Seaview)
Kipara Tropical Rainforet Retreat (reception)
Macarthur Bus Stop
Magnums (Heart Hotel Reception) at Airlie Main Street (Heart Hotel)
Mango House
Marina Shores
Martinique
Mediterranean Resort#
Mirage
Nomads (Front of Nomads Reception)
Paradise Court
Peppers Airlie Beach
Pinnacles#
Port of Airlie - 13 Cove Road
Portside Whitsunday#
Reef Gateway Hotel (Bus Stop Opposite)
Reef Side Villas
Sailz Resort (Cannonvale Markets bus stop) at Cannonvale Markets Bus Stop
Seabreeze Tourist Park
Seastar Apartments (cnr Nara and Orana)
Shingley Beach Resort
Stewart Drive Bus Stop
Summit Apartments (Corner Seaview and Flametree)
Sunlit Waters
Toscana Resort#
Tranquile Apartments
Waterfront BandB
Waterfront Whit Retreat (Bus Stop Opposite)
Waters Edge Resort (bottom of driveway)#
Waterview - Out the Front#
Waves
Whitsunday Moorings BandB
Whitsunday on the Beach (Out the Front)
Whitsunday Plaza Bus Stop
Whitsunday Rainforest Retreat (btm of driveway)
Whitsunday Reflections
Whitsunday Shopping Centre Bus Stop
Whitsunday Terraces Resort
Whitsunday Vista Resort#
Tour Operator
Cruise Whitsundays
24 The Cove Road, Airlie Beach (Port of Airlie) QLD 4802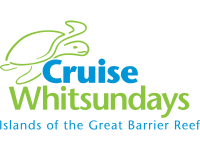 Best Price Guarantee

Free & Easy Cancellation

Up to 10% Cashback

100,000 5 Star Reviews

Book Securely